Take your business to the next level
Join our community of entrepreneurs and business coaches across New Zealand
Build a better business with us
Define your future success by eliminating all chaos to maximise productivity and take your business to the next level with proven frameworks,
world-class education and business coaching.
If you are a business owner in New Zealand and ready to scale your business, book a free discovery call and find out how.
By joining an event, you'll learn from the Worlds #1 business coaching organisation and connect with a like-minded community of business owners.
Are you ready to transform your business?
Get started with ActionCOACH
Which area

do you need to master?
Browse our learning hub of free business education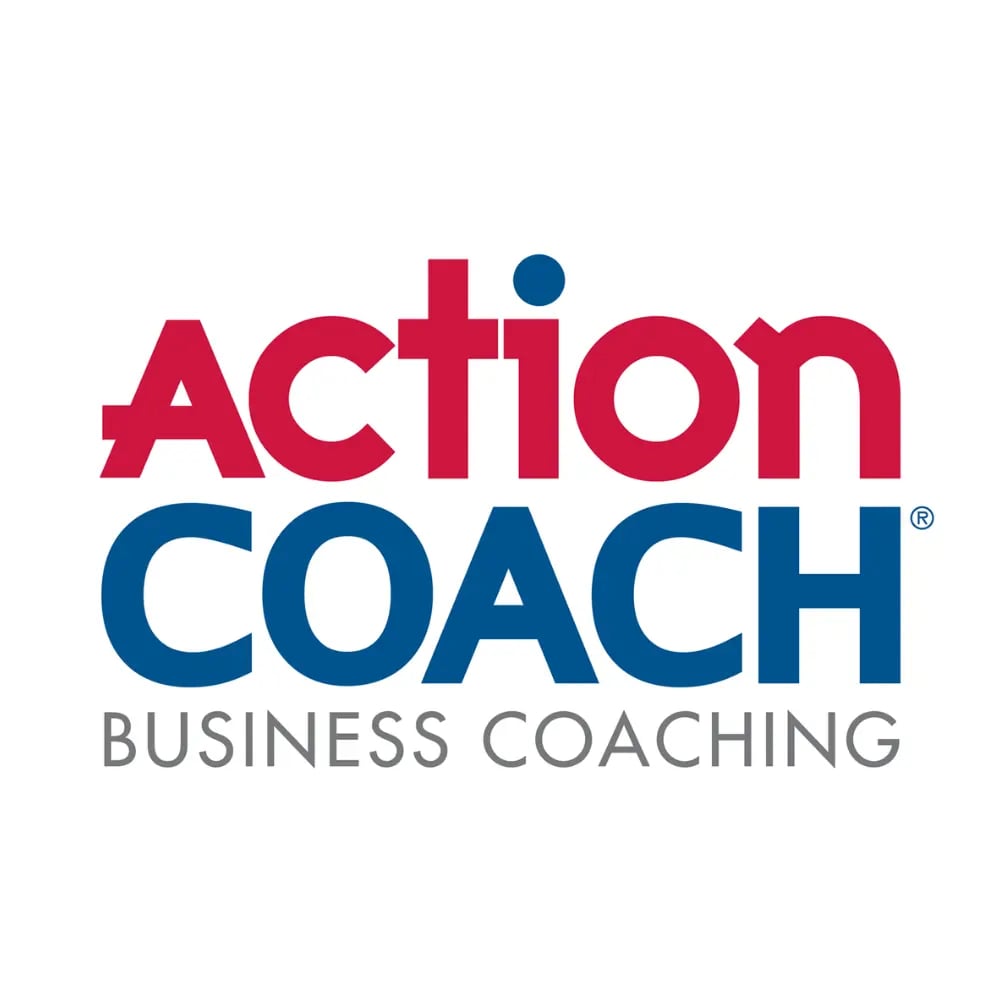 30 years of growing businesses
Our History
Founded over 30 years ago, ActionCOACH pioneered the business coaching industry. Almost three decades later, ActionCOACH is still the #1 business coaching franchise globally.
Over 1,000 business coaches globally
Operating in over 80 countries
Serving 10,000+ businesses
3,500+proven business growth strategies, processes, and systems
We work on your business transformation. Book a Free Strategy Session with a business coach!
Get a free strategy session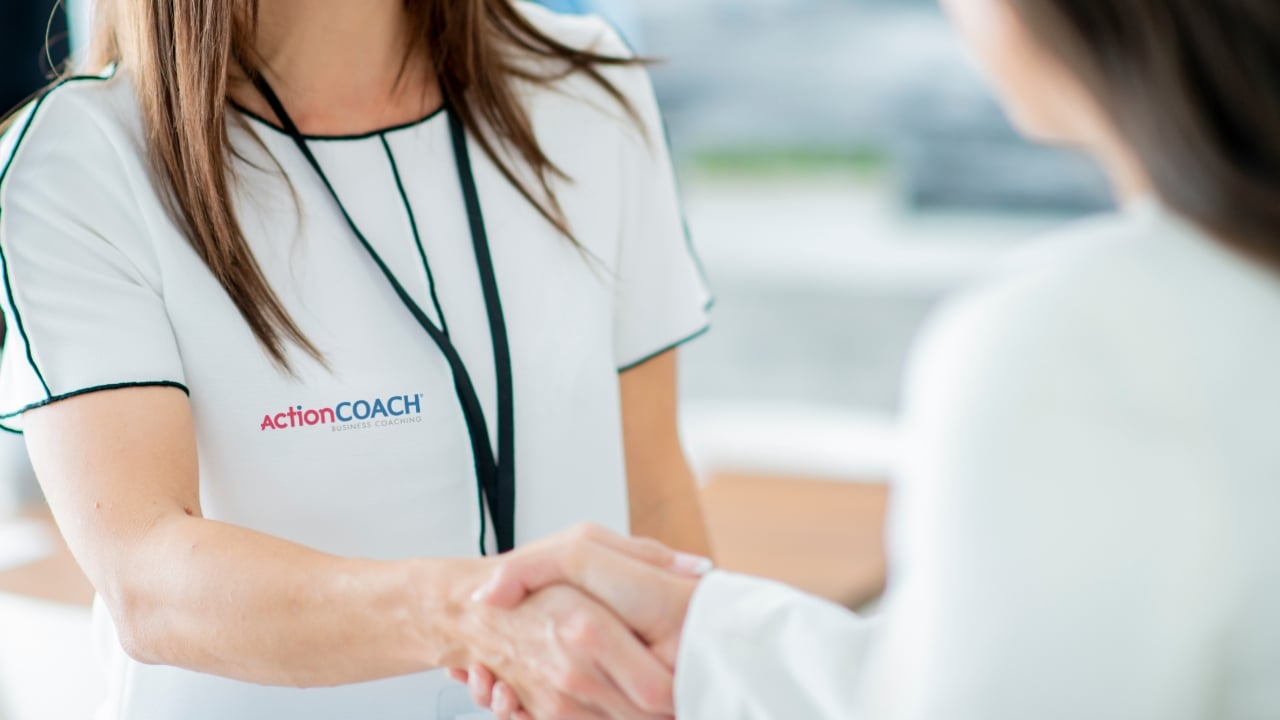 Have you ever wondered...
Why would I need a business coach?
The role of a business coach is to coach you to improve your business growth and scale and, ultimately, to improve your life.
We like comparing the journey of a business owner to the journey of a successful athlete. An athlete needs a coach and a well-trained team to prevail on the field; likewise, it takes an entire team and a business mentor to build a better business.
No matter what obstacles come your way, through a revolutionary business re-education journey a business coach helps you with all areas of business including sales, marketing, team and money, plus so much more. Like a sporting coach, your business coach will help you achieve your goals.
Join a free business workshop in your local area!
We all know how overwhelming it is to be a business owner.
We've been there, too! That's why our coaching systems and methods are proven - they can help any industry or type of company grow in revenue with ease. They're accountable for results, though, so you don't have to worry about anything else but learning and growing your profits by implementing them step by step.
Watch this short video from our Founder & CEO, Brad Sugars, on SYNERGY from our award-winning 6-Steps to Building a Better Business. This is just the first step of a deep re-education journey that will help your business to scale.
Join a free ActionCOACH event in your local area!
Discover a range of coaching programs and products that our business coaches offer to help grow your business.
If you're ready to take your business from strength-to-strength, then our coaching programs are exactly what's needed.
We have a range of different options that will suit any company and budget - no commitment, no lock-in contracts, you can cancel anytime!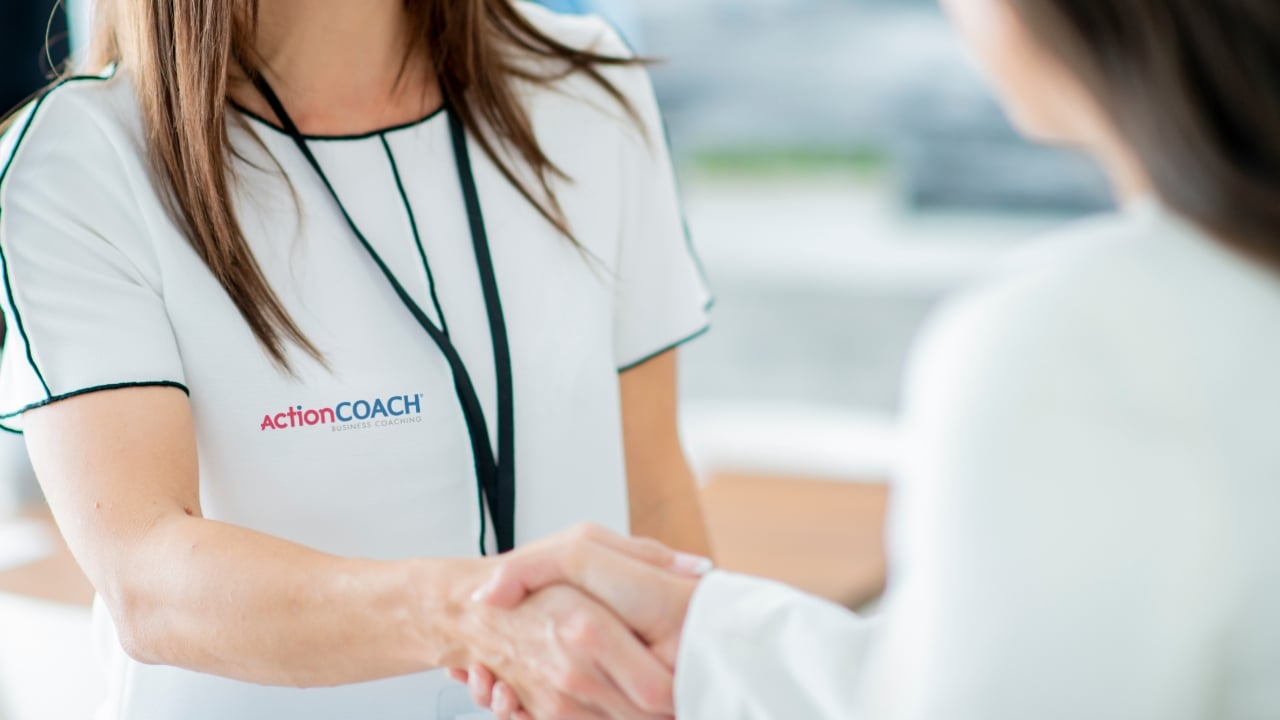 Coaching Session
Enquire to get a business coaching session with one of our business coaches.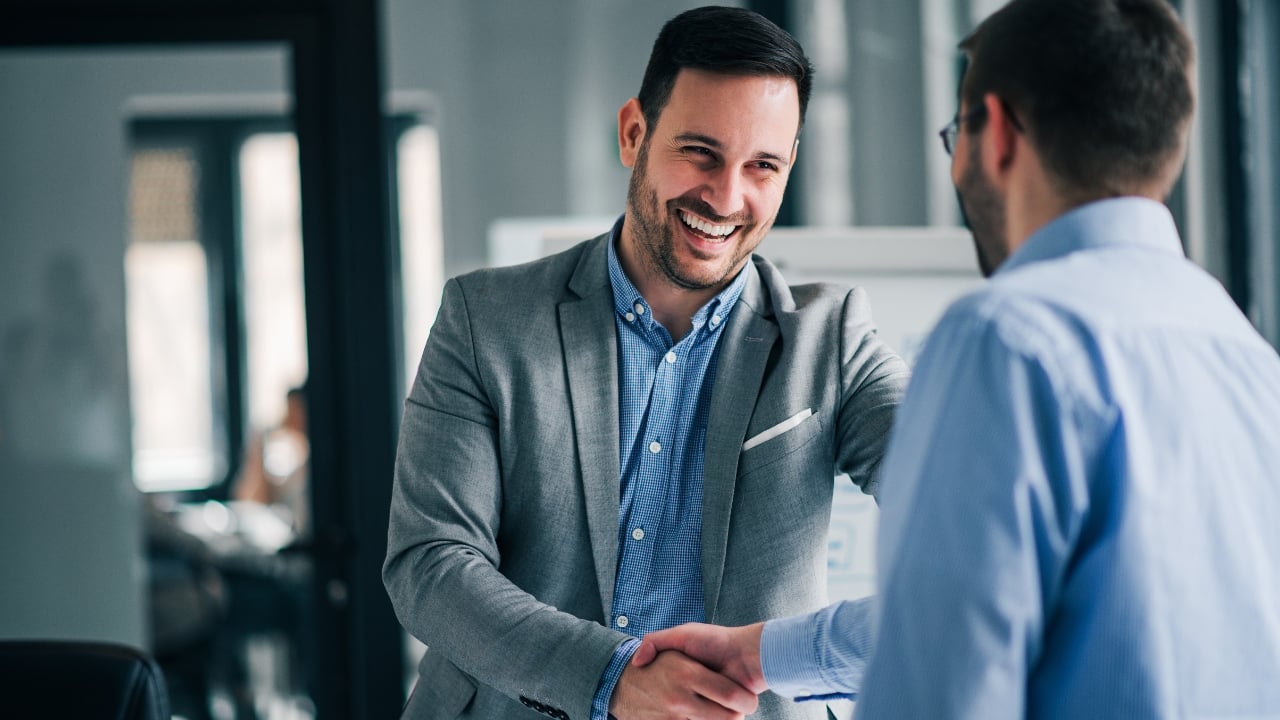 Free Events
Day seminars, monthly business workshops, designed to deliver strategies for all businesses.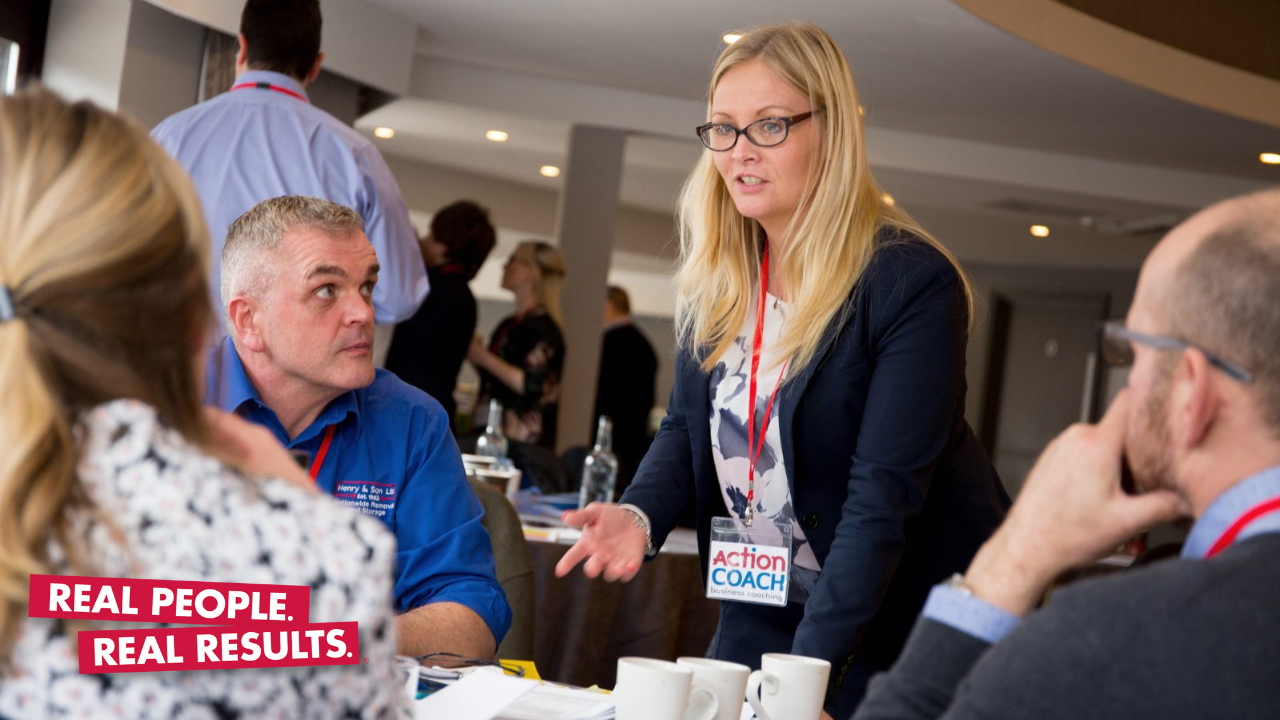 Membership Program
Register to attend one of our Entrepreneur Membership Days for FREE!
Learn and master your business
11 Ways to double your customer base in 4 weeks
Are you looking to double your customer base?! Mastering the right areas of expertise you can do this in f our weeks action for this. Dive into our free training to achieve this goal and make the most of ActionCOACH free business tips.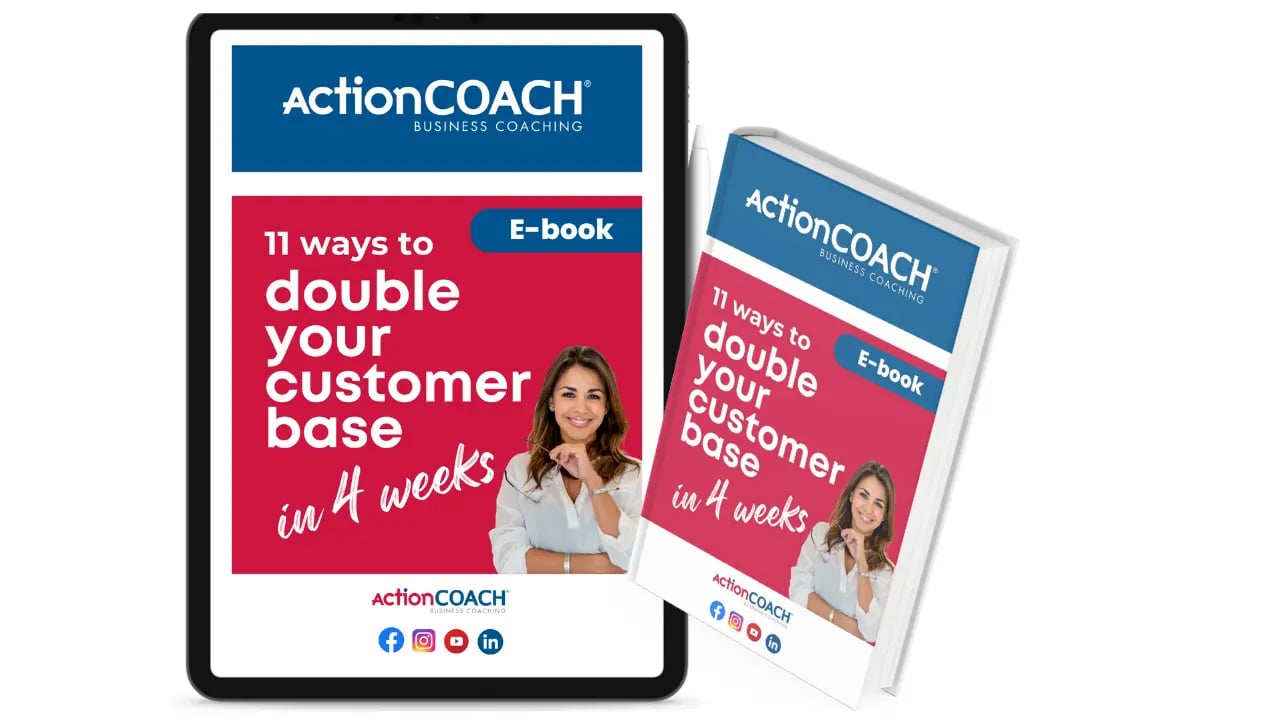 Real People, Real Results
Follow us on social media! We love having a human approach,
we are people who work with people. It's all about connection and sharing.